Alona Kew Beach Resort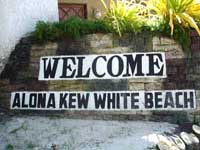 Powdery white sand beach, glittering blue tropical cool waters, coconut tree lined pathways, sun filled days and cozy nights.
Days full of fun with family and friends, play on the beach, dive and uncover the wonders of the sea. Alona Kew offers choices for limitless days of adventure and pleasure with motorized and non- motorized aqua sport facilities. Stretch out by the beach for an invigorating massage or simply soak your skin under the bright sun.
During evening it transform into a cozy romantic paradise, soft lights, the relaxing sound of the waves, the fresh catch of the sea, your favorite drinks and the enveloping tropical warmth satisfies the romance filled nights.
The Alona Kew experience is one to cherish in the soul and in the heart, a memory, a paradise to keep coming back ... and your nights oozing with romance.
Accommodation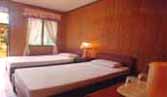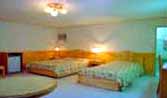 Alona Kew White Beach provides a variety of accommodations to satisfy your needs. Ranging from air-conditioned Suits and Bungalows to Deluxe Cottages and standard rooms with fan.
All rooms are completely equipped with private shower & toilet and double or single beds. Extra beds are also available upon request.
Some Bungalows are located at the Beach Front, other Rooms and Cottages are just a few steps away from Alona Kew's seashore. Relax at the Beach or on your private Terrace.
Dining
Alona Kew's Restaurant is just steps away from your rooms, located near the Reception. It is open all around and well ventilated. Feast with your meals in a natural environment, at elegantly arranged dining tables and with food prepared by our Kitchen Chief. Alona Kew's lavish meals are always freshly prepared and just right for your budget.
They offer fish and seafood that are the freshest catch of the day. However, in addition, you can also choose your favorite dishes from the Menu Card. A wide variety of international and national dishes are available as well as native dishes for those who would like to try the unique taste of the locals. Its friendly Restaurant and Kitchen Staff is always ready to assist you in selecting your favorite dishes and drinks.Your special requests are very much attenede to.
Breakfast, Lunch and Dinner as well as snacks in between will just be one of the many reasons why you will love staying here at Alona Kew White Beach Resort.
Facilities and Amenities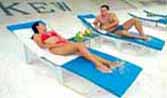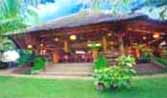 Alona Kew guests are sure to discover some new things that will keep them smiling. Enjoy the resort's line of Guest Facilities for you to utilize. In Alona Kew White Beach Resort, staying longer is always easy.
And after a day of fun, unwind at the massage parlor to ease those tired muscles or have it at the sun bathing benz with cool breeze from the sea and best of all, Barflies Bar is just a phone call away to have your favorite and refreshing drink.
Gift Shop and International calls are just some of the things to keep you tight and to make your love ones happy. Safety Deposit Box and Laundry service are just some of the list to keep your stay well organized and secure.