Alona Palm Beach Resort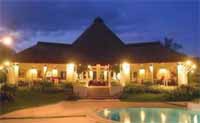 Overlooking the Alona Beach, this resort is perfect for those who wish to enjoy some fine hospitality with an unmatched location and scenery.
Location
Lying on the small island of Panglao, the Alona Palm Beach Resort Bohol is situated on a slightly elevated area, in the midst of a tropical garden. The property provides the needs of a demanding traveller, who is looking for the best infrastructure and amenities. Alternative facilities offered by the nearby establishments along the Alona Beach include dive centres with schools, restaurants, beach bars and several others.
Rooms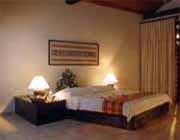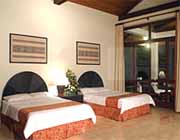 The villas at the resort are elegantly furnished and equipped with a host of contemporary amenities. A 60-metre wide coconut palm grove is dividing the 12 luxury villas from the white beach and most of them offer pool, coconut palm grove and sea views.
Restaurant
Overlooking the pool and sea, the in-house restaurant caters excellent Filipino and international cuisine. Before or after dinner, you can relax by the pool bar and enjoy an exceptional cocktails or drinks, prepared by the bartenders.
Hotel Facilities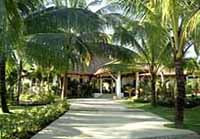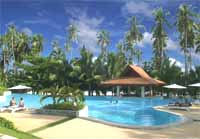 A big and attractive swimming pool with sweet water, integrated pool bar and other recreation facilities like outdoor chess, form the central part of the resort.