If you are calling within the same area:
e.g.:
Manila: dial 815-0000
Boracay: dial 288-0000
A mobile phone: dial 0915-0000000
Directory assistance: dial 187
International operator-assisted calls: dial 108
International calls can be made from all bigger hotels and resorts. Several public telephone booths may be found long the White Beach path.
There are three major GSM mobile phone operators in the Philippines. Smart Communications Globe Telecom and Sun Cellular. All three companies' mobile phone services. do work in Boracay. Prepaid cards can be purchased in numerous shops.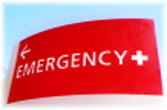 Emergency Phone numbers in Boracay:
Police: 135, 166, 288-3066;
PCGA Rescue: 288-3486;
Philippine Coast Guard: 288-6150;
Balabag Barangay Hall: 194;
Aklan Baptist Hospital: 288-7063;
Boracay Island Hospital: 141, 288-6150;
Fire Department: 198;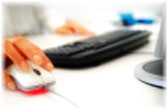 Internet
In recent years many internet cafe's of various size have sprung up on the island: along the White Beach path, ont the Main Road and in some big resorts. Price for one hour computer use, including internet connection, starts at 60 pesos. Good places to go are the Internet Center in the Boracay Tourist Center, Shines Internet and Station 168.
Annual Events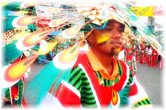 There are a variety of events for your enjoyment all year round. Not surprisingly, most occur during the high season. During the peaks of high season, it is party time on Boracay, so if you want to party and enjoy the live music, plan your visit for Christmas and New Year, during Holy Week (Easter) or during school holidays in May.
January, 2nd Sunday: Ati-atihan Festival
January, 2nd half: Boracay International Funboard Cup
April 30/May 1: Malay Municipal Fiesta
May, 1st or 2nd weekend: International Beach Volleyball Tournament
May 18/19: Parochial Fiesta
May 24/25 Manoc-manoc Fiesta
December 28/29: Balabag Fiesta
December 31: New Year's Eve