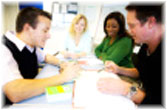 Business Hours
Banks follow widely used in banking hours: Monday through Friday, 9 am to 4 pm. The government offices at Balabag Plaza and most private business are open Monday through Friday, 9 am to 5 pm, the post office 8 am to 3 pm. Airline offices open at 7 am and sometimes close after the last flight has left, or at 5 pm.
Market stalls open between 6 and 8 am and stores between 8 and 10 am. They close at around 8 pm. Most restaurants open at 7 to 8 am and often do not close until the last customer has left. There are only few restaurants the are open 24 hours.

Money Matters
Major international currencies can be exchanged for peso at banks, the Boracay Tourist Center and at some resorts, restaurants and and bars. Exchange rates are than in Manila. Credit cards are accepted at most big hotels/resorts, restaurant and bars, but a surcharge is sometimes added to your bill.
Medical Services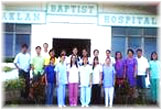 Only basic medical services for relatively minor illness and injuries are available on Boracay at the Boracay Island Hospital and at several private clinics. The hospital and clinics provided emergency services, and some clinics are open 24 hours.
In case of any serious illness of injury, treatment at the Aklan Baptist Hospital in Caticlan is recommended, but is even better in Kalibo, Iloilo and especially in Manila. Drugstores are usually located near the private clinics. Bysshe drugstore can be found in D'Mall.
Electricity
Electricity was first installed on Boracay in 1991. Today, electricity is stable and good. There are sometimes blackouts (called "brownouts" in the Philippines), however, but they seldom last longer than an hour. Many establishments have back-up generators. Voltage is 220 volts with 60 cycles. Plugs follow the US standard. Adapters for European standards plugs are available in bigger cities at department stores and at hardware stores in Boracay.
Information

The Department of Tourism (DOT) has had a field office on Boracay since tourism began on the island. The office has two main functions: to facilitate tourist/guest-related activities and to monitor tourism projects on the island. The Boracay Tourist Center is a service center not only for tourist, but also for Boracay residents and business establishments.
The following fast and reliable service are available: money transfer, foreign exchange, credit card facilities, postal, telecom and internet services. Airline and boat reservations and ticketing can be done at the Filipino Travel Center desk.