Dagupan City in Pangasinan has always been surrounded by resorts from nearby towns but it never had one that it can truly call its own. The year was 1999 when the idea of putting up a resort facility came the Arzadon family's way, one year later, the Leisure Coast Resort opened its doors to the public.
Leisure Coast Resort is owned and operated by the Arzadon Leisure Corporation of Dagupan City, Pangasinan. As early as 1998, the founders began discussing the concept of a resort that would change the landscape of the Bonuan Binloc area. They wanted to build a local facility that would instill pride for Dagupeños and help boost tourism in the city.
On September 2000, the Leisure Coast Resort began operations for its Sabina Restaurant and its two Function halls. Two months later, the 250-yard driving range and outdoor Family Garden Grill were also opened to the public.Gef's waterpark opened on December 2000 to the delight of the general public.
Since its opening, the waterpark has attracted more than 150,000 visitors through its gates. Today, it continues to be a favorite holiday destination.The year 2001 saw Leisure Coast Resort opening cabañas (hotel rooms) for its out-of-town guests. The rooms offer convenience coupled with all the amenities and facilities of many first-class hotels.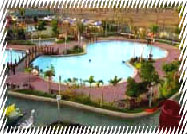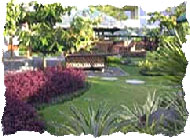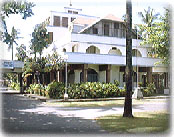 Aside from this, a 9-hole pitch and putt golf course was also constructed.On February 2005, more developments were opened to the public. Niki's Garden, a garden type function hall was introduced. It instantly became a favorite for engaged couples and their wedding coordinators. At the same time, Ethan's Place began serving our clients who preferred the al fresco dining experience.
Presently, Leisure Coast is planning on adding more cabaña rooms and expanding the current waterpark to add more rides and attractions. Keep on visiting the website for further announcements! We are proud to announce that we now offer WI-FI internet for our guests via the Airborne Access Network. As the first in the region, we are now part of this growing WI-FI network around the country.
Room Amenities