Villa Types
Villa Rosario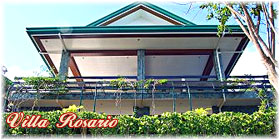 Villa Felipa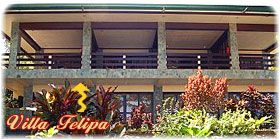 Conference Hall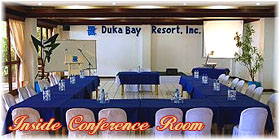 Activities:
Scuba Course

Scuba Tours

Dive Site

Boating

Sport Activities
Location
If you are outside the Philippines, board a plane to Manila or Cebu City, then to Cagayan de Oro. From here, take a bus or taxi on the way to Duka Beach Resort, which is only 95 kilometers away. The road to Duka is cemented, smooth, and offers an interesting view of native coastal communities and natural vegetation.
This place is called Duka Bay Resort, located at Medina, Misamis Oriental, Philippines. Estimated travel time is about 3 hour from Cagayan de Oro City. Duka has a nice sandy shore, large ancestral trees, and a breathtaking view of the bay and to the island of Camiguin. Duka means "sleepy" in English and "antok" in Tagalog.
Definitely you will love the place truly a nice view and a calm soothing one. Many guest did enjoy a lot during their visit at Duka Bay Resort. They and their friends had seen a lot of fishes of different colors and sizes, beautiful coral reefs which we observed during our boat glass tripping that lasted for 1 hour.