Villa del Mar Resort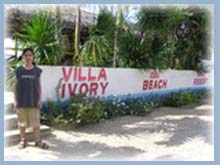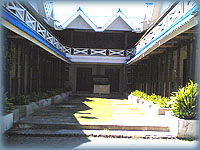 Villa del Mar is one of the several resorts that lined the beach of Brgy. Saud. Within the resort is a restaurant, a souvenir shop, a swimming pool, and huts. Their room, with a front veranda, was good for 4, but can accommodate an extra person (for an extra charge, of course).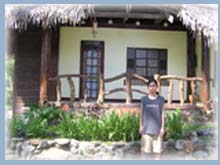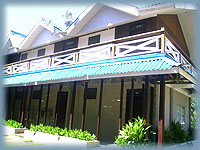 It was airconditioned with its own T/B and full length mirror. In addition, they are allowed to occupy one hut near the beach for relaxation and "bonding" time, at no additional cost. It was really a good decision that you chose to stay here; the staff were hospitable and always on hand to assist.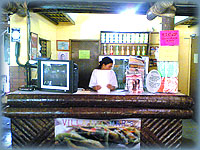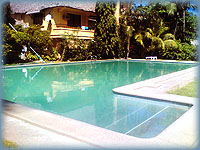 You can choose from a room with air-conditioning or without. Bedroom size ranges for occupancy for two to 10. Rooms do not have kitchens, but the dining area is a good walking distance away, so it's a convenient way to enjoy the native cuisine.
What made villa del mar stay more pleasant are the policies of the resort on security, noise level, and drinking which are ideal for a family vacation. If you're concerned about security, the resort's gate is close from 6pm-6am and a security guard is on duty 24 hours.
Drinking of alcoholic beverages is allowed within the confine of your rented room and not in common areas, not even at the huts. And, you can sing with the videoke machine to your heart's content, but the volume should be kept to a level that cannot disturb the other guests.