Room information
Area informationCyprus Villages offers you a choice of studios, one and 2 bedroom apartments with self-catering facilities.
Area information
Pentakomo Village
If you value ultimate tranquillity in proximity to a cosmopolitan centre, this modest village about 5 minutes' drive from Governor's Beach is only a short drive from the city of Limassol.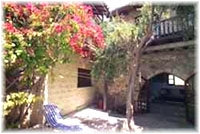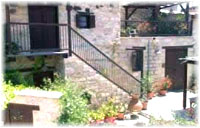 Only a 10 minutes drive - The fine sands of Governor's Beach flank a family-run hotel and restaurant serving fresh fish and local specialities. The beach offers bathers the convenience of facilities such as sunbeds and umbrellas, both on the lawns as well as directly on sandy beach
Beautiful stone-built traditional villa with stunning views across the endless wheat fields. For a refreshing swim, the pool is within easy walking distance. Please note photos below are indicative of the accommodation in Pentakomo and accommodation booked will not necessarily be the same as shown.